Allkpop! So ... Who Is Your Favorite Kpop?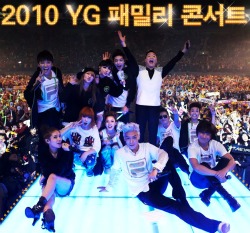 Allkpop IS the buzz in South Korea at the moment!
So, why is kpop especially groups like Se7en, Big Bang and Kara mesmerizing teenagers?
This community buzz has been around since the 1990s but in recent years has taken a huge leap and is now creating a trend globally, attracting fans from different countries from Asia to United States, Canada and Australia to embrace this pop culture (and of course, I am the biggest fan!)
If you are into allkpop - the best way to describe this different music genres phenomenon is that it is an expressive style of music which can include a range of from: hip hop, pop, pop-rock, R&B, bubble-gum pop and even ballads.
The groove waves sent around the Asian countries by these famous people are being capitalized by the retailers and marketing companies to advertise their various merchandise.
Through their strong presence in online radio and the social media world like facebook, twitter and YouTube videos, the exposure and popularity of the kpop bands and solo artist like Se7en and IU have soared to new heights!
The allkpop industry is primarily led by 3 main talent agencies - SM Entertainment, YG Entertainment and JYP Entertainment.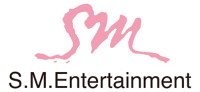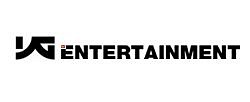 In fact, leader of Big Bang - G Dragon is creating a fashion trend with whatever he wears and his blonde hairstyle became one of the leading hairstyles in 2009.
In South Korea, he has been recognized as the 'Style Icon of 2008' and who can blame them for creating this wave but their popularity is often the basis of celebrity gossip with 'netizens' (fan boys and girls). The allkpop culture have also expanded their activities internationally into countries like U.S., Thailand, Malaysia, Taiwan, Japan and even Paris. JYP Entertainment group, Wonder Girls have primarily forcussed on activities in the US debuting with an English version of their song 'Nobody' which made it on the 'Billboard Hot 100'.
The Wonder Girls also joined the 'Jonas Brothers' (which JYP Entertainment has an on-going partnership with) on tour for 45 dates. The success of The Wonder Girls can be seen by their 20 show tour through US and Canada with fellow band mates 2PM and 2AM. YG Entertainment Group 2NE1 has also entered the American market and worked and will.i.am from Black Eyed Peas to develop their American album. In 2010, solo artist Taeyang also started topping music charts in US and Canada.
SME Entertainment's BoA has also ventured into the American market releasing a well received and much loved English album.
Allkpop artists have jumped onto the Halleyu Wave (Korean artists entering the Japan market) such as SNSD or Girls Generation, Kara , Big Bang and DBSK - with all artists receiving rave reviews from the Japanese fans, further establishing their fan base.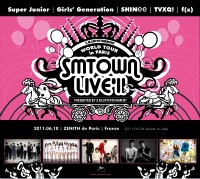 The Big 3 have been holding annual company concert known respectively as the: "YG Family Concert", "SM Town Tour" and "JYP Nation" and these concerts have expanded to touring the globe ranging from South Korea, America, Japan and Taiwan - In particular SM Town is generating "excitement fever" amongst their European fans by making their first ever appearance in Paris.


Is the Kpop industry all about these newer younger artists? Of course not! Leading the frontier of Korean girl groups was Fin K.L who alongside fellow girl group S.E.S was one of the most popular Korean bands out there. Although now disbanded the individual members have explored other areas of the entertainment industry with former leader - Lee Hyori pursuing her solo music career and has produced several hits such as "U-Go-Girl" and "Chitty Chitty Bang Bang".
The latest craze surrounding the Kpop trend is the expansion and promotion of Korean pop music in overseas countries.
Kpop is already creating a trend all throughout Asia, and has even gone to America and Paris for allkpop fans - even in the "land down under" with the 2011 K-pop Music Festival in Sydney
, with 12 of the biggest artist in the Kpop world [SNSD, Kara, Miss A, Secret, DBSK/TVXQ, CN Blue, 2AM, ShiNee, 4minute and Beast].
Nowadays, Kpop is branching out from just the music aspect of the entertainment industry.
So it looks like allkpop and Korean pop icons are looking to dominate not only the Korean entertainment industry but set the world on fire!



Back to Home

Allkpop Back to Korean Culture