Korean Recipes to Korean Food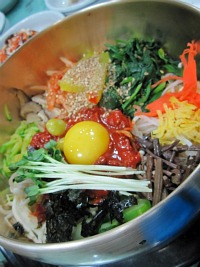 Why Korean recipes? Whilst we were in South Korea, we tried different types of food everyday, so it is no wonder that we left the country dreaming of the BBQ recipes that we can try at home! If you are like me, you will fall in love with the Korean food! South Korea offers an amazing selection of creative and original traditional meals. You can bring the Korean food and tastes to your own kitchen.
Most Korean dishes are moderately easy to make and some ingredients may need to be purchased at the Korean grocery or specialty store that carries traditional Korean ingredients. I have to admit, my dad is a good cook and therefore I am spoiled when it comes to cooking because there is absolutely no requirement for me to cook at home. (Translation - I am hopeless in the kitchen). However, I have am able to follow instructions. On Mother's Day 2011, I surprised my mum by cooking Ginseng chicken for her. I did it in the slow cooker and by dinner time, the Ginseng Chicken was just perfect!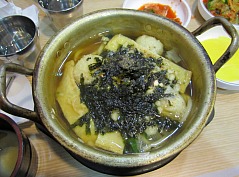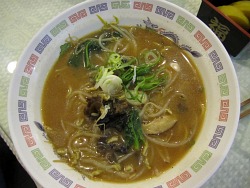 We are lucky - because of the popularity of Asian cooking, Korean grocery stores are everywhere now and ingredients are so easy and convenient to buy. I love kimchi, and apart from enjoying kimchi on its own or as a side dish to a meal, I also love to use kimchi to cook kimchi pancake which I have done many times, surprising my parents. Trust me, once you have it, you will be hooked!
I challenge you to try it and even dishes like... bulgogi, bibimbap, Curries Galbi Jajangmyeon When we were in South Korea, the food that we sampled a lot are Korean delights and Korean desserts like Wha Jeon and Baesook So, explore the traditional South Korean food and bring the taste of Korea home to your kitchen.


Back to Home

Korean Recipes Back to Korean Food