"So ...... What Is Your Fascination With South Korea?"

South Korea is an amazingly colorful and vibrant Country so my fascination is a No brainer - it's definitely allkpop and kimchi but it's history and culture for mum! International visitors like my mum may indulge in the festivals and a tour of the Buddhist Temples to witness the Buddhist heritage there but the nature lovers love the National Parks and Nature Tours to flower villages, bird watching, mountain trips and cherry blossom trials in various parts of South Korea.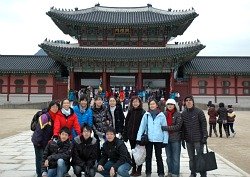 With over six million tourists visiting this country every year, Korea tourism is on the rise. It is no surprise that it is often referred to as 'land of the morning calm' and it is such a vibrant and colorful place. The Korean Peninsula is located in North-East Asia with China and Russia as the neighboring countries. It is indeed in a unique geographical location and is considered a very valuable piece of land and an international hub of Asia.

My family, relatives and friends just cannot understand my passion and fascination about this country but I love their history, heritage and culture, their traditional dressing and costume, the many attractions, the entertainment buzz with the hot-to-trot allkpop and the yummy yummy food.

All things Korean - from food and kpop to eyebrow-shaping and shoe styles - are the current rage across Asia where the pop culture has long been dominated by Tokyo and Hollywood.

The climate in South Korea is temperate and is split up into four different seasons: Spring (March to May); Summer (June to August); Autumn (September to November) and Winter (December to February). But, when is the best time to visit to experience the beauty, the attractions, the festivals and not melt in the heat or frozen in the cold? Find out ...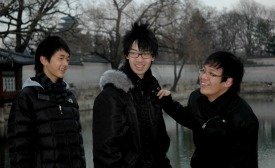 Seoul is the Capital and is a lively commercial district and a leading tourist destination. Amongst the must visit landmarks in Seoul are the Royal Residences which are UNESCO World Heritage listed.

Not that long ago, Korea's best known cultural export was kimchi, the pickled cabbage and chilli dish known for its fierce pungent spiciness. In fact, whether you are adventurous in trying out the norm foods, or just prefers to enjoy South Korea food, you will fall in love with the signature dishes like kimchi, bibimbap, bulgogi, Korean BBQ, galbi and snacks like the colorful varieties of moochi and more...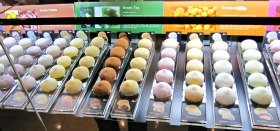 If you are a beach goer, Busan is nothing short of a paradise where you can find beautiful swimming spots with clear blue waters. If watersports is the name of your game, you will be delighted with the facilities and activities available. Try paragliding, whitewater rafting, scuba diving, deep-sea fishing, swimming, boating, windsurfing and water skiing.

I am sure everyone will be spoiled for choice as practically all types of tourists are catered for - adventure seekers, sports buffs, history and culture lovers, sightseers or you just want to get away from the nerve wrecking city life for a while, take a trip to South Korea for your much deserved holiday vacation like I did!
Allkpop defies GFC to top the hottest export from YG Entertainment, S.M. Entertainment and JYP EntertainmentSouth Korea.
AllKpop Concerts-YG Entertainment, SM Entertainment and JYP Entertainment absolutely know how to throw amazing kpop concerts
Find all the updates to everything allkpop, the groups, the compeition, the kpop merchandise and the hot buzz
Have your say on everything Kpop!
Korean Food - Discover why kimchi, bibimbap, bulgogi and korean bbq are so popular in South Korea
Korean Recipes to Korean Food
South Korea Culture - Clothing, Dance and Korean Music
South Korea Climate - Seoul Weather ...
South Korea Facts
Entertainment in South Korea is All About Movies, Sports
Theme Parks in South Korea Is vibrant, exciting and fun entertainment. and definitely play a major role in boosting Korea tourism
Find popular beach listing for a perfect holiday retreat and relaxation
Major Historic Sites are emerging as the hot new destinations for tourist as they discover the stories behind the history and culture of South Korea.
South Korea boasts of major historic sites, palaces and forts with a rich five thousand year old history
Temples plays a huge part in South Korea History and Cutlure as it explore Korean Buddhism and also give you the insight into the Cathorlic treasures.
National Parks in South Korea offers great hiking and recreational facilities and the most beautiful scenery with its rugged peaks, waterfalls, forests and temples.
Hot Springs and Lakes in South Korea are emerging as new tourist destinations with their scenic beauty and excellent healing properties
Seoul - Your one stop travel guide with places of interest, UNESCO World Heritage Sites, history, culture, food, festivals, transports, maps, activities and more ...
Where To Get Cheap Flights to South Korea?
Find the best and budget hotels and accommodation in South Korea
Traditional Hanok House - Authentic Korean Experience
Temple Stay in South Korea is Tranquil And Serene
All about me and why I love South Korea, history, culture, kimchi and allkpop
Contact Me
The South Korea Blog keeps you up-to-date with all additions and changes to the Travelguide-South-Korea web site. Subscribe here.
Related Sites
Would you like to share your knowledge about south korea? Great, find out how you can submit your story or tip here.