Hotels and Accommodation
Welcome to South Korea Hotels to experience unparalleled comfort here. South Korea with its serene ambiance, history, culture, shopping and nightlife will tend to lure travelers from around the globe and especially me, being a fanatic on kpop. Yes, I think it would be great if we can find out the insider secrets to cheap flights or even better - why not fly for free?

You can bet I will be clocking up my frequent flyer points getting to South Korea so often!
You will find exclusive 5 star accommodation not only in major cities like Seoul and Busan but also in suburban areas where peace and tranquility prevails.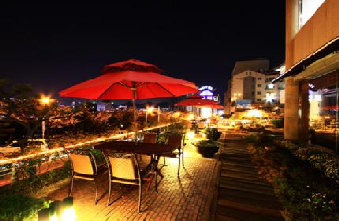 Here in South Korea, the choice is wide and can range from budget low cost to exclusive 5 star luxury ones and from motels to service apartments to lodges and resorts and even temple stay, but you will find that all will provide good welcoming service and comfort with good amenities regardless of their price range.
The luxury hotels of South Korea are the epitome of optimum comfort together with international standard services and you will find them scattered across major tourist places like Seoul, Busan, Daejeon, Daegu and Gwanju.

You will find that many of the luxury ones have earned accolades for its recreational facilities like swimming pool, gymnasium, spa center and massage facilities. For the business guests, facilities can include meeting rooms equipped with modern gadgets like overhead projector, microphone and screen.
You can also find lower cost stays to serve the needs of budget travelers. Most surroundings provide easy accessibility to the business, shopping and tourist attractions. In short, you will find various types of accommodation in South Korea like resorts, exclusive 4 star, service apartments, the backpackers, the budget and discounted offers to cater to the needs of the visitors. They are very often strategically located and is meant to cater to the needs of the business and leisure travelers alike.