YG Entertainment's "Big Bang" - Taking The World By Storm
"Big Bang" often referred to as "BIGBANG" is one of South Korea's top boybands. The band comprising of members: G-Dragon (Kwon Jiyoung), T.O.P (Choi Seunghyun), Taeyang (Dong Yongbae), Daesung (Kang Daesung) and Seungri (Lee Seunghyun) have dominated the Korean music industry and have since expanded activities into Japan.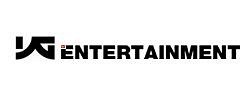 Formed by recording company "YG Entertainment" and debuting in 2006, this 5 boy band has produced one hit song after the other, claiming first place on many music programs i.e. Music Bank, Music Core, Inkigayo and M Countdown, these hit songs including: Lies (°ÅÁþ¸»), Last Farewell (¸¶Áö¸· Àλç), Haru Haru (ÇÏ·ç ÇÏ·ç), Sunset Glow (ºÓÀº ³ëÀ»), Tonight and Love Song. The group has ridden the Halleyu Wave to enter the Japanese market with several chart topping singles - "Gara Gara Go!" and "My Heaven" (Japanese Version).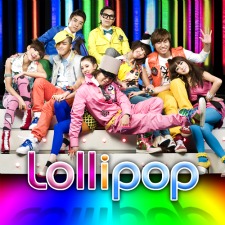 In early 2009 they made a collaboration with label mate "2NE1" (comprising of members Lee Chae Rin aka CL, Sandara Park, Park Bom and Gong Minji) to promote the upcoming "LG Cyon" phone with the promotional single "Lollipop" which claimed the number 1 spot in several online music charts.
During the 2010 YG Family Live Concert in Seoul
, this very popular 2 groups joined up to give the first live performance of "Lollipop" which continues to remain popular.
During 2009 - 2010, the 5 members concentrated more on their solo debut, with their singles "Heartbreaker", "Wedding Dress" and "Turn It Up"respectively. T.O.P had also made his acting debut in the immensely popular drama "IRIS", while Daesung was involved with the popular variety show "Family Outing"hosted by the nations MC - "Yoo Jae Suk".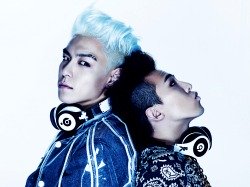 Big Bang has also released a collaboration with members G-Dragon and T.O.P better known as "GDTOP" which they produced hit songs such as "High High" and "Knock Out".
Maknae - Seungri has also released his solo album in early 2010 which was well received by the public.
The group joined their fellow label mates - 2NE1, Gummy, Se7en and Psy for two massive nights at the Seoul Olympic Stadium for the " 2010 YG Family Live Concert
". Finally regrouping in 2011, they unveiled their latest album "Tonight" which topping many of the Korean music charts and was the only K-pop album to hold a place in the iTunes top 10 chart. Their two singles from the album "Tonight" and "Love Song" became number one on numerous online charts, the group has also introduced a Japanese version of the "Tonight" mini album title "Big Bang 2" which has been immensely popular.
However in June 2011, Daesung was found himself caught up in a serious incident - which rocked the Kpop world, where he accidently drove over a middle aged man resulting in his death. During this period there was much speculation by the police and the general public but eventually it was uncovered that Daesung (unintentionally) ran over the Korean man killing him. His fellow members, the YG family and his dedicated fans have been supporting and showing him their love but unfortunately Daesung will not be making any public appearances for the rest of the year, the remaining four members will continue to persue their individual activities. The group are set to comeback in 2012.