Se7en, Allkpop R&B singer woos the world!
Se7en, South Korean allkpop and R&B singer aka Choi Dong-Wook joined YG Entertainment when he was only fifteen years old and officially started his musical career in 2003.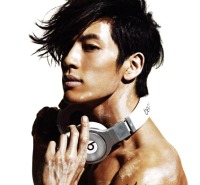 He dedicated four years to voice training and dancing. As a result, he gained fame in Asia in 2003 when he debut his top songs album 'Just Listen'.He has a specific voice which makes him unique from other Korean singers. He is also known for his talent in 'beat boxing' and his highly successful single music clip 'Passion' is proof of it.
He appeared in several TV shows and was the front face for big companies like Samsung, Baskin Robbins, Coca Cola, LG and Sprite.

His popularity soared and he became the most popular Korean singer by winning the MTV Asia Award and the MTV Best Buzz Asia Award in 2006.Se7en held concerts not only in Asia, specifically Korean and Japan amongst others but he also extended his singing sensations into US, notably New York City, Washington DC and Los Angeles.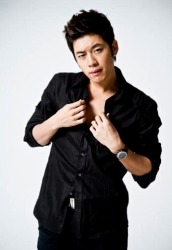 After a three year hiatus, he returned to the k-pop scene to make his comeback with his mini-album 'Digital Bounce'. He began promotions for this album starting with the title track 'Digital Bounce' featuring Big Bang's rapper - T.O.P., which won him first place on M!Countdown on several occasions.
Two additional tracks from the album "I'm Going Crazy" and "Better Together" also positive reviews. He has also taken part in many of the music program specials i.e. "Incheon Korean Music Wave", "SBS GayoDaejun 2010" etc. He also joined the rest of the YG Family (Big Bang, 2NE1, Gummy and Psy) in the "2010 YG Family Concert" which was held over two massive nights at Seoul Olympic Park Stadium. After almost four years, he finally returned to the world of variety and entertainment shows, appearing on popular shows like "Running man, Happy Together 3 and Strong Heart".
Se7en has also been involved in the acting field when he was cast as the main lead in the Korean TV drama 'Goong S'. He has stated that this experience in acting has sparked a passion in him to continue acting.
This South Korean allkpop icon and R&B singer aka Choi Dong-Wook looks set to enjoy his wave of popularity.