Allkpop Idol IU - How She Hits The Heights!


Allkpop IU is the stage name for icon - Lee Ji Eun who is a solo artist under the management of Loen Management. She is well known for her soothing voice, and doing covers of other idols songs namely: Big Bang's - Lies, SNSD's - Gee and ShiNee's - Juliette.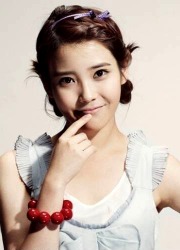 She made her debut in 2008 with the single " Missing Child", even though her debut album wasn't that successful. it was her second album "Growing Up" with the single "Boo" released in 2009 which allowed her to successfully break into the allkpop scene. However it was her song "Marshmallow" from her second mini album "IU...IM" which gave her a real boost in popularity due to its catchy beat and cute image accompanied by an equally cute music video. This was a pleasant change from her previous songs which was based on pain and heartbreak, and allowed fans to see her venturing out into different music genres.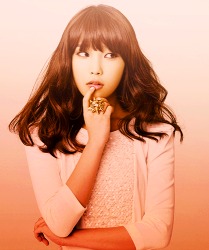 After the introduction of "Marshmallow" her success continued to sky-rocket, with consistent number one hits, such as her duet with 2AM member "Im Seulong" for the song "Nagging" which demonstrated her outstanding vocal abilities to reach and maintain high pitch which won her several first places on numerous music programs, her follow up song "Good Day" was equally as successful as "Nagging" also landing first place on "Inkigayo", "Music Bank" and "M Countdown".
More recently she has been producing more slow tempo ballad songs such as "Someday" and "The Story Only I Didn't Know". both ranking quite highly on the online music charts.


Beside from singing, this allkpop icon has continuously demonstrated her versatility of talents ranging from modelling to acting. She has been selected to endorse several well known brands including: Samsung, Mychew Candy, Unionbay clothing line etc. But more notably has broken into the acting industry with her acting debut in the teenage drama "Dream High" where she took on the role of "Kim Pil Sook". In addition she has also guested and hosted a variety of radio talk shows, as well as being on of the 12 members to star on the SBS variety show "Heroes".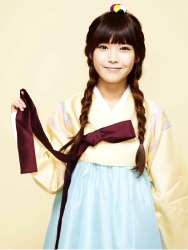 She is currently an MC for SBS Inkigay alongside fellow idols: Jo Kwon (2AM) and Sulli (f(x)).
Allkpop iU! With her dominance in the kpop industry established and continuously growing, this very kpop icon is well and truly set to continue to enjoy her wave of popularity.
IU Back to Kpop