Lee Hyori - Reigning Queen of Allkpop World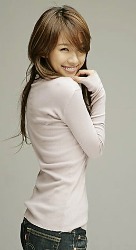 Lee Hyori is the reigning queen of allkpop world. She is a very talented South Korean celebrity who was born on May 10, 1979. She is not only a hip-hop and R&B singer but also a very talented actress.
Fame first came to her when she was selected as one of the member for the high profile group, Fin K.L. in 1998.
She a member of the group until the group unofficially broke up! Since then, she started pursuing her career away from the group by releasing her first solo album "Stylish...E" in 2003.
This was a successful year for her and as her popularity increase, she was star news on TV shows throughout the year, won numerous of Daesangs - prestigious music awards - and a signed advertising contract with Samsung.
It is no surprise that 2003 was referred to as "The Year of Hyori" by the Korean media.
In 2006, she became the highest paid female singer in South Korea by signing the contract with M-Net Entertainment. Besides her music career, she also acted in a SBS drama "Three Leaf Clover" which appeared to be low-rated but in a successful four episodes long mini-drama "If in Love... Like Them".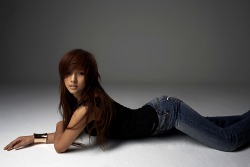 She also modeled for several Korean magazines and was chosen by Calvin Klein Jeans to represent the "Pure Calvin" collection which made her the first Asian model to work with Calvin Klein.
Allkpop! Lee Hyori is reigning queen of the kpop world with her wave of popularity.



Lee Hyori Back to Kpop