BoA - Allkpop Idol Presented by SM Entertainment!
SM Entertainment idol Boa Kwon, more commonly known by her stage name " BoA
", is a Korean solo artist, who has much success in South Korea as well as internationally in Japan and America.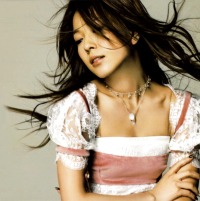 She well known as the "Queen of Korean Pop Music" or the Korean Version of Japanese singer "Ayumi Hamasaki".
She joined SM Entertainment at the age of 11 in 1998, and after two years of training she released her debut album " Id: Peace B
" where it became one of the top 10 albums on the South Korean music charts.
She then temporarily left the Kpop scene to focus on activities in Japan, where she was signed under the talent agency - Avex Trax. After her debut in Japan, she released many Korean and Japanese albums (Listen to My Heart, Atlantis Princess
, Shine We Are etc) which garnered significant success, ranking high on the music charts both online and offline.
BoA
made her American debut in 2008, with the song "Eat You Up" which made its way to the top of the American online music charts. The following year, she released her self-titled full length English album, and promoted the single "Energetic" the album also had a duet with Sean Garret "I Did It For Love".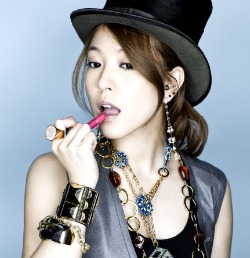 Upon her return to Korea in 2010, she revealed her 6th album with "Hurricane Venus" and "Game". 'Hurricane Venus' ranked number one of the music charts for two weeks.
She has also been involved with many concerts and tours with a total of 10 individual concerts, and has also participated in the SM Town Concert with fellow band mates "Girls Generation, f(x), SHiNee, DBSK etc) although unfortunately she did not participate in the Paris leg of the tour due to conflicting schedules.
Even though she made a small cameo in the Korean drama "Athena Goddess of War" she made her official acting debut in the Hollywood movie "COBU 3D" with actor Derek Hough. The film is to be released in early 2012. She also did the dubbing voice for the Korean version of "Over The Hedge" and taken part in endorsing various commercials for famous brands including: Nike, Sketchers, L'Oreal and many others.
This popular kpop icon is one of Asia's top idols making a huge impact on the South Korean and Japanese music industries as well as making a breakthrough into the American market. Aside from being skilled in singing and dancing, she is also talented in languages being able to speak fluent Korean, Japanese and English.
International idol star - Boa Kwon is all set to take Asia and the world by storm!