"Taeyang" - Allkpop Icon Rap Into R&B!
Dong Yong Bae known more commonly by his stage name "Taeyang" is a K-pop solo artist under the management of YG Entertainment and the main vocalist and lead dancer for boy band "Big Bang".
Taeyang first made his debut in the Korean music industry in 2003 appearing in Jinusean's music video "A-Yo". This good looking hunk joined the YG Entertainment agency at the age of 12, with fellow Big Bang member "G-Dragon" creating the duo which would be known as "GDYB".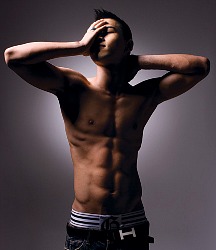 He was the first Big Bang member to release his own album, titled "Hot" with his single track was "Only Look At Me". This album was very R&B orientated but did not prove to be very successful in the market.
In 2009 he also released two digital singles"Where U At" and "Wedding Dress". He later released his first full album "Solar" where he firstly promoted the song "I Need A Girl" which featured his band mate G-Dragon as the rapper and had 2NE1 member "Dara (Sandara Park)" acting as the female lead, the second song which was promoted from the album was "I'll Be There".
There have been two different versions of this album released, the regular version and the international version, the difference being that the international version contains two additional songs - "Only Look At Me" and "Prayer". "Solar" was his breakthrough album into the American market as the album charted second in the itunes library for the best R&B, this demonstrates Taeyang's immense popularity as a solo artist internationally.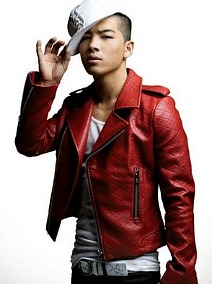 As opposed to his sexy and confident persona on stage, in reality he is the shyest member of Big Bang.
However his single titled "I Need A Girl" from his Solar album, led many to believe that this gorgeous very single hunk was looking for a girlfriend. When he appeared on the variety show "Strong Heart" with fellow member Seungri, where he stated that he was ready and wanted to have a girlfriend within the following year, when Seungri added in jokingly "He goes out to the streets to look for girls" causing much laughter in the audience.
This handsome young man is popularly known for his charming eye smiles (which is sometimes compared to F(x) SUlli's eye smile), his mohawk hairstyle as well as his sexy muscular image.
Taeyang has made his mark in the Asian Music Industry as well as in the U.S and is set to make a bigger splash with his solo activities, as well as his activities with Big Bang.