How Jinjuseong Fortress Fought Off The 1592 Japanese Invasion!
Jinjuseong Fortress in South Korea history is one of its own kind and is outstanding in its own right.
It is an important historical architecture in South Korea which is closely connected to the Japanese invasion of 1592. The castle underwent changes in name a couple of times.
It was famed as Geoyeolseong Castle in the first place. However during the rule of the Goryeo Dynasty, the fortress came to be known as the Chokseokseong Castle. The fortress inherited its present name during the rule of the Joseon Dynasty.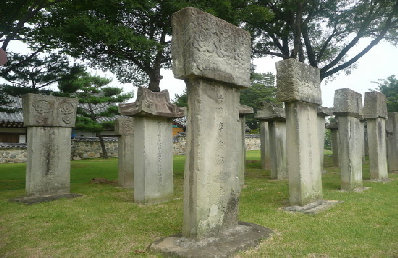 According to the historical records of Ha Ryun's Seongmungi, this Fortress was subjected to constant Japanese invasion. As such it was reinforced by Kin Jung-gwang, Jinju's Minister, during the fifth ruling year of King Goryeo Woo
The historical fortress during this time had three gates. The Uijeongmun Gate is situated on the east where as the Yehwamun Gate and the Jijemun Gate is located on the south and north respectively
Open to so many invasions, the stone wall of this historic site was newly constructed with a height of 5-8 m and a circumference of 1,760 m. The fortress premises now have three wells and springs
The surrounding area of this place is equally beautiful. The River Cheongcheon flows swiftly in the west. On the other hand, the Namgang River flows in the south
This Fortress was built to withstand the Japanese attacks. It was successful in withstanding the political advancement towards Honam which came during the Joseon Seonjo King's ruling days. There is also has a pond located between the fortress and a trench which was dug up during the war times
Jinjuseong Fortress Back to Palaces and Forts