Changryonmun Gate - Impressive Fortress Wall
South Korea history is rich and is home to major palaces and forts and Hwaseong Fortress with the Changryongmun Gate is another must see in South Korea.
The Hwaseong Fortress was built by King Jeongjo of the Joseon Dynasty. Hwaseong Fortress was recognized as historical site No.3 by the Korean government.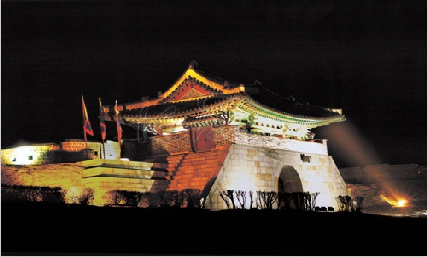 The construction work began in 1794 in the month of January and was finally completed in 1796. It was built in an attempt to shift the tomb of King Jeongjo's father, Sado Seja, a victim of a political discord. It was to curtail old forces and release newer ones thus consolidating the position of the king. This impressive fortress wall consists of Changryongmun Gate among its other attractions. Changryongmun Gate in South Korea is therefore a huge draw for tourists.
The four major gates of the Hwaseong Fortress are Paldalmun Gate, Janganmun Gate, Changryongmun Gate, and Hwaseonmun Gate
The major attractions of the fortress are Ammun Gate, Sumun Gate, Jangdae, Gakru, Gongsimdon, Poru, and Bongdon
Changryongmun Gate is the east gate of the fortress. You can spot a gurgling stream nearby
It was built with materials such as Seokjae and Jeondol (bricks) to guard it against arrows and long spears
changryonmun gate Back to Palaces and Forts