Hwaseomun Gate - Another World Heritage Site Declared By UNESCO ...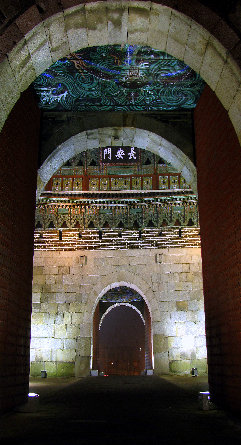 The richness of South Korea history is exemplified in major palaces and forts dotting the country like Hwaseomun gate. Most of these forts and palaces are in ruins.
Seoul in South Korea is home to the existing ones. These forts and castles are major attractions and a 'must-see' amongst tourists while visiting Korea.
Hwaseong Fortress with the Hwaseomun Gate is a major site in South Korea. The Hwaseong Fortress was built by King Jeongjo who belonged to the Joseon Dynasty. Hwaseong Fortress was declared as historical site No.3 by the Korean government.
It was declared a World Heritage Site by the UNESCO in December, 1997. The construction work began in 1794 in the month of January and was finally completed in 1796.


The four gates of Paldalmun, Janganmun, Hwaseomun and Changnyongmun are situated in four directions. It was constructed with the objective of shifting the tomb of King Jeongjo's father, Sado Seja, a casualty of a political strife.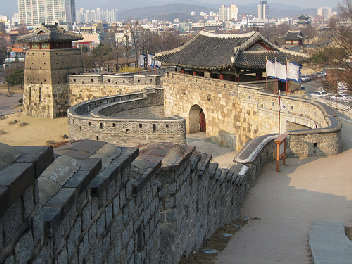 It was to put a curb on old forces and let loose newer ones, strengthening the position of the king. This magnificent fortress wall consists of Hwaseomun Gate, located at the western side among its other impressive features. Hwaseomun Gate in South Korea is a must see for tourists and visitors.


Hwaseomun Gate Back to Palaces and Forts