Hwaseong Haenggung Palace - A Retreat For The King in South Korea History!
In South Korea history, Hwaseong Haenggung Palace which embodies the historical and cultural richness of Korea, was the temporary retreat for the King to rest and relax from the daily grind of ruling the place.
Although most of these fortresses are in ruins, the surviving ones are major attractions for tourists.
The capital city and ideal entrance of the Korean subcontinent, Seoul is home to the major forts and castles.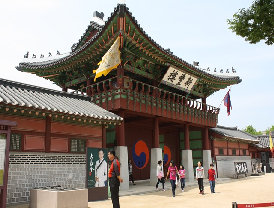 Hwaseong Fortress with Hwaseong Haenggung Palace is a major place of interest in South Korea.
The Hwaseong Fortress was built by King Jeongjo of the Joseon Dynasty.
The Korean government declared the fortress as historical site No.3.
It was recognized as a world heritage site by the UNESCO in December, 1997. The construction work started in 1794 in January and was finally completed in the year 1796.
The Hwaseong Haenggung was a temporary palace of retreat for the king
The king took refuge during emergencies and indulged in rest and leisure in times of peace
The Hwaseong Haengung claims to be the largest of all temporary palaces in Korea
The palace was used by King Jeongjo and the succeeding ones
Hwaseong Haenggung Palace Back to Palaces and Forts