Junam Reservoir - Largest Migratory Bird Sanctuary
Junam Reservoir in South Korea is famous for connecting the three reservoirs of Sannam, Junam and Dongpan. Reservoir links them through waterways streaming down from the mountains of Guryongsan and Bbaegwolsan and the river of Nakdonggang.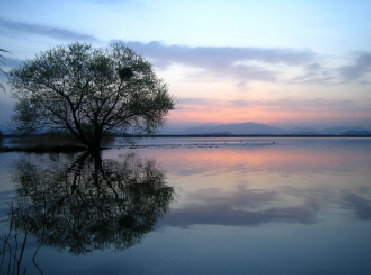 This is a popular destination in Changwon and gives you the opportunity to experience the fascinating wildlife and breathtaking nature of Korea tourism.
What is so special about this reservoir is that it is the largest migratory bird sanctuary in Korea and a home to several avian species including some real rare types.
Being the largest migratory bird sanctuary in Korea, this Reservoir is home to over 20 types of birds including the mallard drake, spectacled teal, bean goose, white-fronted goose and many many other species.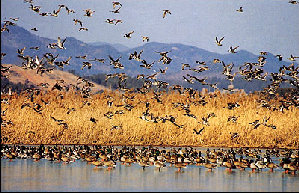 Come November and these birds will fly to this place to spend a winter amidst warmth and abundance of food, joining the colorful bands of the swan, white-nape crane and the Eurasian Spoonbill.
The size, condition and the surroundings of the reservoir makes for an ideal living ground for the birds. The water level is maintained constant throughout the year and the water surface does not freeze over in winter. There is also an abundance of great duckweed and hornwort that creates a natural, relaxing setting.
This place is open 24 hours all year round and no admission fee is charged. This makes it convenient for tourists to come and visit this place at any time.
To get there, you can take the local bus from the Changwon Train Station and get off at the entrance of the Reservoir and then walk for another 10 minutes.
You can also take the local bus at the Changwon Intercity Bus Terminal and get off at the entrance of the Reservoir.


Junam Reservoir Back to Hot Springs