Cheongnyangsa Temple, South Korea History from 663
Cheongnyangsa Temple deep rooted in South Korea History from 663 was constructed by the monks, Wonhyo and Uisang during King Munmu's regime of the Silla era. It is tucked away at the base of Yeonhwabong Peak in Cheongyangsan Provincial Park.
Be prepared to be amazed by their architectural splendor, mysticism and composure with its setting amidst the boughs of nature and its heritage retaining the strong Buddhist principles.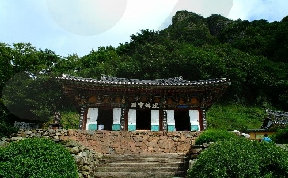 You will find the trail to the temple an adventurous one especially after a tedious journey of 45 minutes through the winding ways to the top. Don't panic, you may lose your breath trekking up the rugged terrain but there is a public watering hole at the top where you can revive yourself with fresh spring water of the mountain.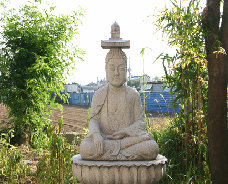 Religious followers of Buddha are faithful to the Cheongnyangsa Temple because they relish the quiet presence of Buddha and his philosophical ponderings in the surrounding settings. You will be impressed by the amazing spread of horizon behind Mt. Cheongnyangsan with the rare view of the temple has to offer.
The Cheongnyangsan Temple making South Korea History may be small in size but historians believe that it earlier extended across a very much larger area.