How The Birthplace Of Empress Myeongseong Influenced The Course of South Korea History
The Birthplace of Empress Myeongseong in South Korea is where Queen Min lived until the age of 16 when she was made Queen to Joseon's Emperor Gojong.
It is located at 250-1, Neunghyeon-ri in Yeoju-gun in Gyeonggi-do. It is assumed to have been built in the 13th year of King Sukjong in 1687.
Queen Min was born in the second year of King Cheoljong's reign in 1851 as daughter to Min Chirok.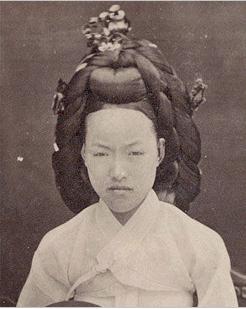 Drawn into the tumultuous period of the enlightenment movement, she lived a dramatic life until the 32nd year of King Gojong's rule when she was assassinated by the Japanese during the wartime.
There is the Tangangguribi Monument built in 1904 and it is said that the word "Tanganggurbi" was written by Gojong himself.The monument stands where her study room once stood.
The Haengnangchae or the rooms on both sides of the front entrance and Sarangchae or the reception room for male guests which were originally built have now disappeared.
The existing Anchae or the owner's room was restores in 1975 and 1976.
Two descendants of the assassins of the Empress visited Korea to apologize 110 years after her brutal slaying.The two are Tatsumi Kawano, the grandson of Shigeaki Kunitomo, a key figure in the assassination and Keiko Ieiri, the wife of the grandson of Kakitsu Ieiri.
The descendants arrived in Korea with ten members of a group of mostly ex-teachers and paid homage at the tombs of the murdered queen and her husband King Gojong in Namyangju City.
They paid a visit to the empress' birthplace in Yeoju County and also went to the Okho-ru pavilion of the Gyeongbok Palace where the queen was killed in 1895.
- Birthplace of Empress Myeongseong remains open from 9:00 to 18:00 during summer and 9:00 to 17:00 in winter.
- You can visit the nearby tourist attractions of Silleuksa Temple Resort and Moka Buddhist Museum.


Empress Myeongseong Back to Historic Sites