Dojangpo Maeul Hill - A Site Replete With Utmost Scenic Beauty
Dojangpo Maeul Hill in South Korea is a quaint little village lying between the Hakdong Pebble Beach and the Hammock Beach.
A little heaven of opulence, this simple fishing village comprises of enchanting houses and a small ferry port. However, the real charm of the place still remains hidden from the human eye.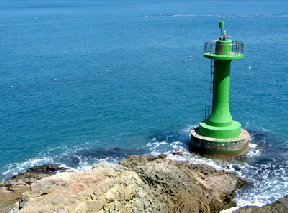 The Geojedo Island which is Korea's second largest island is the home to this captivating hill. Popularly known as "The Hill of Wind" it is often referred to as the Mangneungjandi Park by the locals even though this place does not have an official name as yet. The surroundings of the Hill are so beautiful that it is like a miniature paradise overlooking the sea.
This part of korea tourism conjures up a great image with its lush green grass swaying gently in the sea breeze. The slopes are just perfect for the cattle to feast on the juicy grass. The entire hill side is surrounded with beautiful flowers in varied hues. The sight of the flowers in their full bloom during the spring season makes this place simply stunning.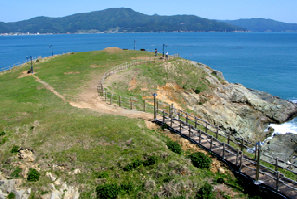 Locals and visitors like to come here to spend some time in solitude and meditate in the laps of nature or spend some lovely time with their loved one. During the spring months of April to June, the hillside turns into a complete picnic zone.
There are winding walking trails leading to the top of the hill from where you can enjoy a spectacular view of the Geojedo Island. The hillside walking trails has many benches where you can take a rest and enjoy the calmness.
Being a site replete with utmost scenic beauty, Dojangpo Maeul Hill in South Korea had the opportunity of being featuring in a famous television show named Hoejeonmongma.


Dojangpo Maeul Hill Back to Historic Sites